Since 2017/18 students at Coláiste Mhuire have been undertaking the short course in PE.
There are four strands, each one focusing on learning in different physical activity areas: Physical Activity for Health and Wellbeing, Games, Individual and Team Challenges and Dance & Gymnastics.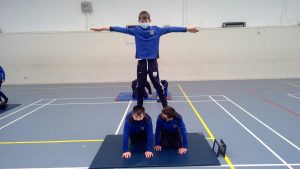 The short course provides a clear focus for student learning as well as teacher planning. In order to ensure that students are motivated to learn and participate in physical education there is emphasis on consultation with students about the course and its design.
Wellbeing in Junior Cycle is about young people feeling confident, happy, healthy and connected. This short course in PE contributes to the Wellbeing programme by providing learning experiences which support students in being better able and more motivated to include regular physical activity in their lives, thereby contributing to their overall experience of wellbeing.
Students in first and third year take part in 1 hour of PE per week, whilst second year students avail of 2 hours each week. There are also opportunities for extra curricular sports.
Facilities at CMCO:
The Sports Dome (our Sport complex)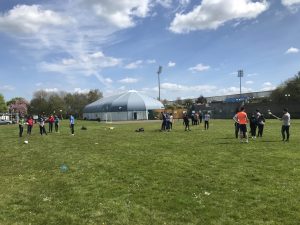 Full gym
Outdoor basketball courts
Hurling Wall
Football & hurling pitches
Outdoor table tennis
Extra Curricular Activities
Hurling
Camogie
Football
Soccer
Badminton
Basketball
Hurball
Handball
Volleyball
For more information please click here
NCCA-JC-Short-Course-PE.pdf (curriculumonline.ie)