***Important click on the blue underlined hyperlinks to access documents ***
To buy a chromebook the Online store opens on the 21st March 2023
Please note that for **incoming first years ** the Online Store Closing Date for orders: 14/06/2023 (14th of June 2023).   (After this date a late fee of €50 is added by wriggle)
 if you are ordering a chrome book you need to do the following
Access the  Wriggle website:  https://www.wriggle.ie/  & use the schools store code: 46263934 
Click on   Coláiste Mhuire Co-Ed 1st Year Bundle 2023-2024
Then follow the instructions based on your needs. (device, case, insurance etc)
Please click on link below  to access the 2023/2024 parents information.
information leaflet given to incoming first year parents by Wriggle
 2.If you are ordering your books you need to do the following
Parents will log onto https://www.bookhaven.ie/wriggle .
On the right hand side, scroll down, see  below quick codes , enter 1st Years Code:  m2aq1y
& the CMCO school 1st year booklist will appear.
You will purchase your books separately through Wriggles partner Book Haven.
Note Student will use their school email and password to access their online books via the following websites or the Mentor app.
The following ebooks apps/online websites are used on the chromebooks to access the ebooks.
Website:  https://educateplus.ie/
Website: https://www.folenshive.ie/
Website: https://www.gillexplore.ie/
Website: https://www.edcolearning.ie/User/Login
Website: https://my.cjfallon.ie/login
App: The Mentor app will be pushed onto the chromebook via wriggle.
4.Bookhaven will ship the books to your door and you are required use the websites or app so students can login  to access their books. (Wriggle will have forwarded the student emails and passwords to the book companies so your son/daughter can login). Please help your child to access the ebooks before returning  to school in August. If you have a problem we can help with this when students start school in August.
Very important: Wriggle is your first point of contact if you have queries or problems
Wriggle telephone: (01) 500 9060
Wriggle email: info@wrigglelearning.ie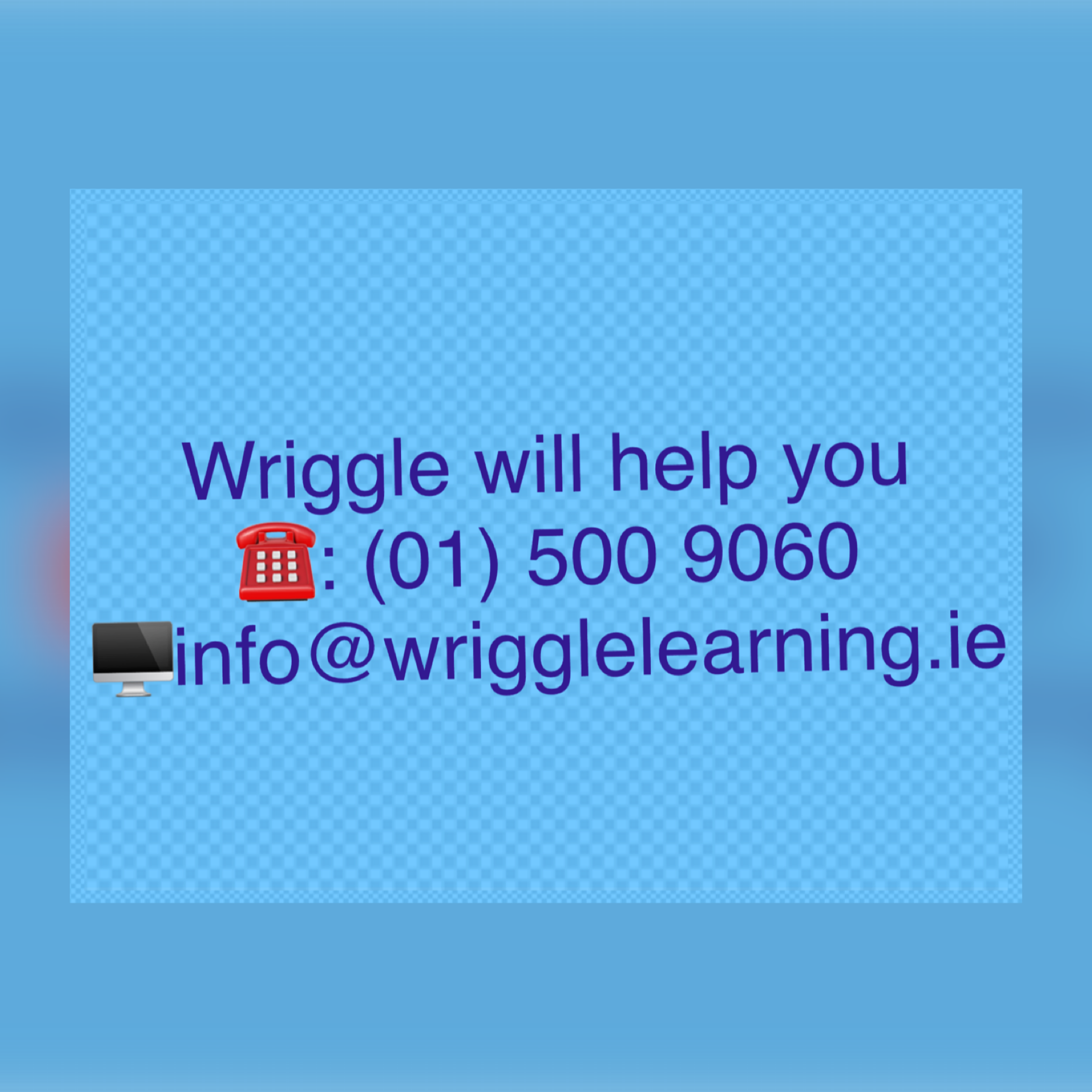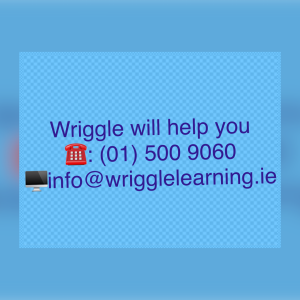 If first year parents encounter any difficult the following points of contact may be useful
Please note that because you are ordering your books through the Bookhaven/Wriggle partnership you  will be set up with Wriggle Connect Family Fundamentals.  For more information see https://family.wriggleconnect.ie/home Within this there is a get started guide with videos and it explains how the students redeem the eBooks from the physical books when they purchase them for all publishers. If you have any problems you should contact Wriggle in the first instance. 
Parent Night Video 1
https://wrigglelearning.sharepoint.com/:v:/s/ExternalCustomerTraining/EYegCeYA7eVJghPfOEVA0voBmkrwbJgp-HZJZr7CpMk38g?e=vQATtG
Parent Night Video 2
https://wrigglelearning.sharepoint.com/:v:/s/ExternalCustomerTraining/EfOp6yKvoOhAguFR2-h2aScBt1Y9Xd5WpTilHUhTCdIi2w?e=LIUK6i
Folens:  01 – 4137200 info@folens.ie
Educate:  1800613111 ebooks@educate.ie
Edco:  01 – 4500611 support@edcolearning.ie
Mentor: 01 – 2952112 admin@mentorbooks.ie
CJ Fallon: 01 – 6166490 info@cjfallon.ie
BookHaven: 01 – 8352621 info@bookhaven.ie
Books Frequently asked questions