The Department of Education and Skills announced further details regarding their plans for this year's Leaving Certificate and Leaving Certificate Applied examinations. Acting on the advice of the special advisory group and in the best interest of the health and wellbeing of all this year's Leaving Certificate and LCA students exams have been postponed. You will be aware that it was planned to run these examinations from July 29th. Following the announcement on Friday 8th of May , these examinations will now not go ahead.
DES announcement and Details
DES – Guide to Calculated Grades
DES- FAQ Calculated Grades

NEPS – Psychological Advice
for students

Click here to read the DES announcement
and details
Click here to read the DES guide
on calculated grades
Click here to read FAQs
from the DES
Click here to read the advice
from NEPS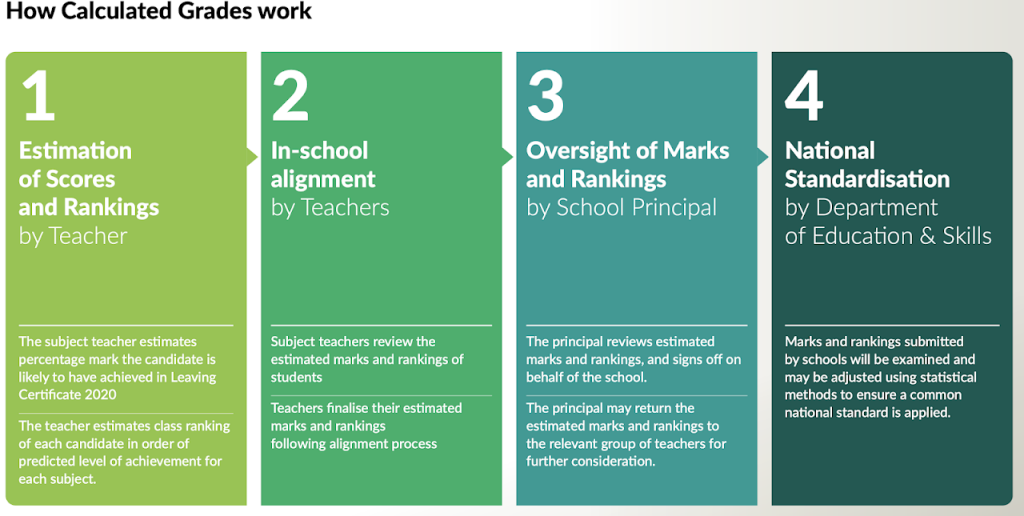 Students are reminded that Miss Hickey and Miss Byrne are available until the end of May for any guidance or individual support you might need. Please email them for an appointment.